Laser Plumbing Grey Lynn
Osborne Plumbing & Gasfitting T/A Laser Plumbing Grey Lynn established in 1919 by the Osborne family and has been passed down from generation to generation, now run by Craig Bowie. The business also incorporates Backflow Services a backflow prevention specialist business.
You can be sure of great customer service from our team, have peace of mind with our Totally Dependable Guarantee. Our plumbing solutions best suit your needs and budget. Give us a call today on Ph. 09 376 1635.
Our Services
Laser Plumbing Grey Lynn specialises in the following services:
Civil
Commercial
Domestic
Industrial
Maintenance and Servicing
Rural
Drain Laying
Gas Fitting
Heating
Hot Water Systems
IQP Backflow Prevention
Pumps Tanks Filtration and Irrigation
Roofing and Spouting
Solar PV Systems
Waste Water Treatment
24-Hour Call Outs
Plumber
Gas Fireplace installations - servicing and maintenance
Water Tanks
Drainage
Solar Water Heating
Under Floor Heating
Hot Water Heat Pumps
Water Filtration Systems
Experts in Backflow Prevention - consulted with Councils and Compliance Companies for many years.
For all civil, commercial, domestic plumbing services, emergency work and urgent repairs. You can expect fast, reliable customer service from experienced qualified professional plumbers so give us a call today. Your "Totally Dependable" local Auckland Plumber.
---
Plumbing Services
Our team's extensive qualifications, industry experience enables us to provide modern plumbing solutions for your home. All of our staff are well presented and are Site Safe Registered
We strive to meet and exceed out customers expectations, using Laser Plumbing Grey Lynn you can have peace of mind knowing you are dealing with industry experts.
Domestic
Alterations & Additions
Maintainance & Service
Bathrooms & Kitchens
Drainage
Emergency 24/7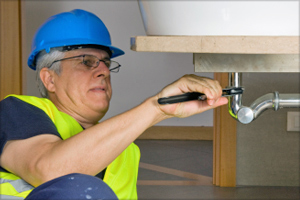 ---
Residential Services
At Laser Plumbing, we provide you Total Dependable plumbing services for your new home, home renovation or general plumbing repair and maintenance.
Our home plumbers provide the following plumbing services:
Gasfitting
Roofing
Spouting and Downpipes
Heating
Water Tanks
Water Filtration
Hot Water Systems
Waste Water Treatment
Drainlaying
Solar Water Heating
Solar Power
General Maintainance
Under Floor Heating
Hot Water Heat Pumps
Water Filtration
---
Service Areas
We provide plumbing, gas-fitting and drainlaying services to the Auckland area:-
Central Auckland: Grey Lynn, Ponsonby, Herne Bay, Western Springs, St Lukes, Auckland CBD, Westmere, Pt Chevalier, Ponsonby, Parnell, Newton, Grafton, Eden Terrace, Newmarket, Mt Eden, Balmoral, Royal Oak, Onehunga, Epsom, Greenlane, Ellerslie, Panmure, Mt Wellington.
Eastern Suburbs: Remuera, Mission Bay, St Heliers, Orakei, Kohimaramara,St Johns, Glen Innes, Pt England, Panmure.
Western Suburbs: New Lynn, Avondale, Henderson, Titirangi, Swanson, Waterview.
---
Terms & Conditions & Pricing
Click here to download our business terms, conditions and pricing schedule.
---
Postal Address
PO Box 74029, Greenlane, Auckland, 1546